Keeping the Energy Industry Connected - Digitalization Event Series 2021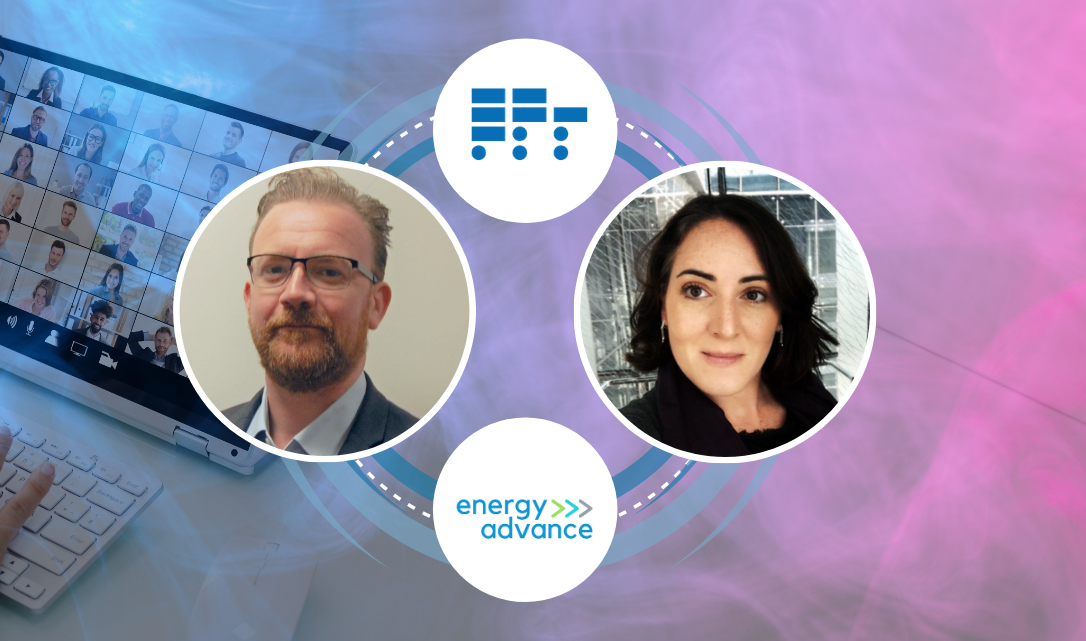 In response to the continuous changing face of business and the development of the events industry worldwide, Energy Advance unveiled an exclusive new digital network and a schedule of events for 2021 to help connect businesses within the Energy Sector.

MODS viewed this as an excellent opportunity aligned with our global growth strategy and are proud to announce our sponsorship agreement with Energy Advance at 12 of their events.

Kirsty Sweeney, VP of Marketing and Communications, MODS, explains:
"Not only does this give us the chance to connect, collaborate and create opportunities globally, but also provides our team access to over 30 global energy events in virtual formats, regardless of our location during pandemic restrictions. I am excited to see how the AI-powered business matching will bring us together with governments, ministries, leading associations, and organizations worldwide.
The opportunity to work with Energy Advance to feature exclusive MODS news and updates to a broader audience and promote our partnerships, products and services through the advance marketplace, provides us with year-round solutions to driving awareness about MODS solutions."
Dan Grogan, CEO, energy advance, explains;
"The energy advance platform was created with one vision in mind – to keep our industry connected, to continue to bring government, investors, industry stakeholders and players together with all the benefits and resources of attending a conference or event, 365 days of the year. It is a pleasure to have MODS on board as a sponsor for 2021."
Energy Digitalization Series Events MODS will support:
This event will highlight opportunities and provide invaluable insight into commercial opportunities resulting from committed and planned energy investments, whilst also addressing the challenges presented by COVID, recovering economies and the steady move towards lower-carbon energy.
SAES 2021 features a wealth of content for strategically minded companies, seeking a full solution an event offering strategic and business development opportunities across the entire energy spectrum and supply chain.
SAIPEC 19th – 20th May
PETAN's Sub Saharan Africa International Petroleum Exhibition and Conference (SAIPEC) will return to the Eko Convention Centre in May 2021 for its 5th edition, as the only oil and gas event held in partnership with the entire Sub Saharan African petroleum industry.
AES 2021 brings together Africa's power sector stakeholders, including leading private and public sector investors, African officials and project developers.
The Offshore MSGBC Summit is a two-day virtual platform providing the opportunity for existing and prospecting companies to explore oil and gas opportunities in Mauritania, Senegal, The Gambia, Guinea Bissau and Guinea Conakry, with a focus on the value chain.
UIOGS is established as the Official platform for business for Uganda's hugely exciting oil and gas industries making it the must-attend meeting for all stakeholders across East Africa.
Intergas VIII is the most prestigious energy event in Egypt returning for its 8th edition focusing on the East Mediterranean region.
The 3rd AGPS 2021 is the leading gas, power and renewables event for the Americas and will return to Panama for 2021.
The Morocco International Energy Summit (MIES), is created to provide a platform for government and industry to engage with international and local investors to showcase the opportunities available throughout this region.
AOTC attracted 1200 delegates, 51 speakers and helped all stakeholders, domestic and international, to identify opportunities and solutions through new projects and the development of new technologies.
The 7th East Africa Oil & Gas Summit and Exhibition annually features over 30 high-level speakers including ministry officials, senior executives and industry experts from NOCs, IOCs, financial institutions, government authorities and embassies, service companies and industry associations.
The Lebanon International Oil & Gas Summit in its sixth edition is equally reflecting and matching this growth in terms of size, popularity and importance.
You can find out further information at Energy Advance website.
Check out all the details for
.