Klaudia Ambroziak – Inside MODS Series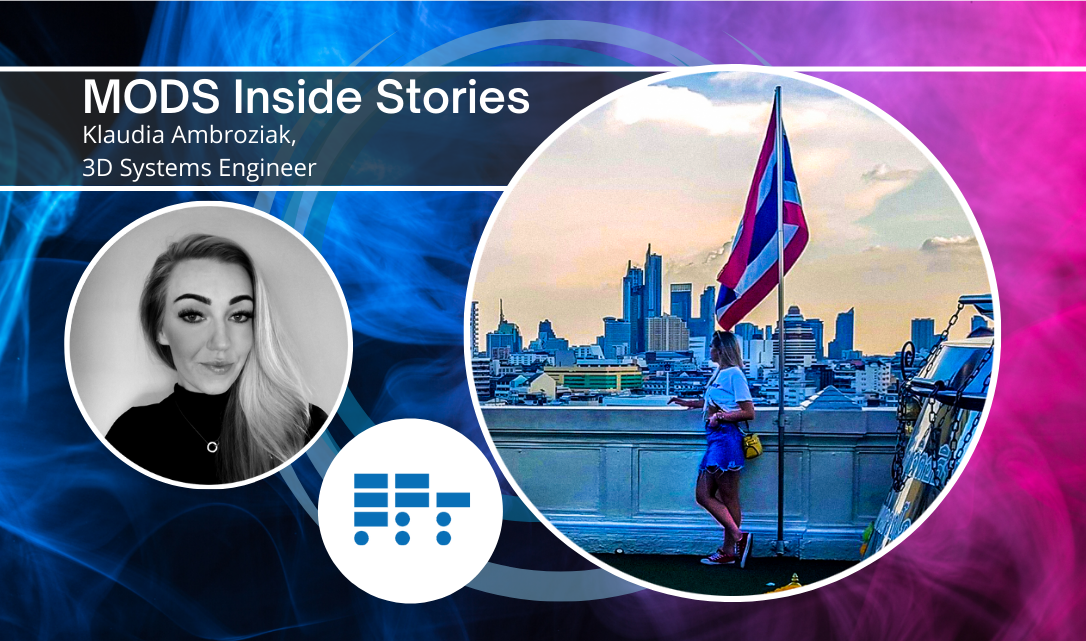 With MODS for nearly two years now, Klaudia Ambroziak fell into her role as Systems Engineer by accident. Or so she says.
Hired as a Trainee 3D Systems Engineer, her potential was recognized, and she was soon promoted into her current role. Klaudia liaises with prospective clients, internal developers and executives alike to engineer how best to progress MODS's most advanced visualization tool: MODS Reality.
It's "the baby I'm supposed to grow," she says.
A Wealth of Experience at Her Fingertips
Klaudia embraces international and multi-cultural environments, and, in fact, they are what she most seeks.
Originally from a large city in central Poland, Klaudia has been in Scotland now for over a decade where, she says, Polish people apparently have a reputation for being rude. She corrects the stereotype: "We're straight-talking and honest."
Previously with Stena Drilling as a Visa Assistant, where Klaudia put her international flare to good use, she's reveling in the steep learning curve with MODS.
"Every day, I learn something new," she says. Klaudia goes on to heap praise on the staff who surround her in the Aberdeen office. Through them, she has a wealth of experience at her fingertips.
It is a resource she capitalizes on to great effect, constantly setting micro-challenges for herself. She has demonstrated great success in achieving these and never lets herself down. While she's not mentally locked into a professional path – "I'm not sure where I'm going," she says, "but I think I'm heading in the right direction." Klaudia could well see herself evolving into a management position.
Speaking candidly about her trajectory and her hopes for the future, Klaudia embodies a no-nonsense approach that plays well into her professional life. Saddled with wanderlust in her personal life, however, the pandemic has put a damper on her number one passion: traveling.
Rekindling this passion is the thing that Klaudia's most looking forward to as travel corridors continue to ease. While already fluent in Polish and English, she wants to improve her Spanish competency - a language not chosen by accident. Klaudia's making plans for her big 3-0 next year, aiming for a bucket-list destination of either Cuba or Peru. ¡Qué magnífico!
Customer-Care Insights
Having studied International Tourism Management at Aberdeen's Robert Gordon University, Klaudia spent a half a year getting hands-on customer care experience at the poshest-of-posh country clubs in New England – the bizarrely named Burning Tree in Greenwich, Connecticut.
There, she did everything from bartending to waitressing to driving around golf carts, catering to many a whim. Certainly, she did it all in her level manner, tackling each task as it arose with poise, including the time she spilled red wine on a very wealthy man's Chinos.
This customer care background continues to serve Klaudia well as she navigates both her internal and external networks, helping to roadmap MODS Reality.
The goal is to navigate prospective client insights, reconciling their interests with internal developers and connecting it all in a continuous feedback loop that benefits the product. It's a big-picture approach that mirrors how she weaves global exposure into the fabric of her personal life.
Customer care experience from her hospitality days combined with her management degree and working on a new software release posture her well should management be her goal. "Because Reality is such a new software," Klaudia says, "I can be an agent of my own future."
It's premature for Klaudia to state whether she prefers the development side or the client side of her work. Though, provided there's a customer care element and navigable people resources, she's well-suited to either.
Putting on Her Boxing Gloves
Toughness and compassion find their match in Klaudia. It's one of the reasons she's so adept at working with people.
A few years back, she participated in a UK-wide boxing charity event. She spent eight weeks training for her match and it's clear from her expression that she's longing for the chance to get back into the ring. While she lost her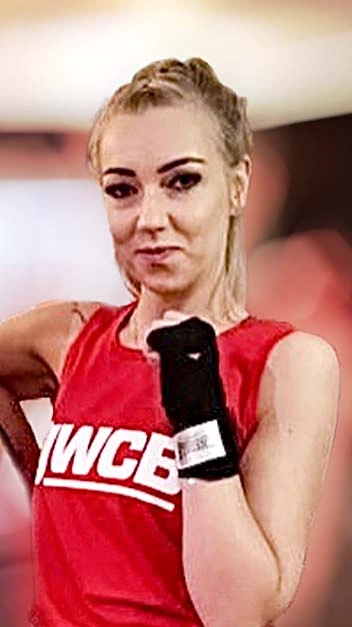 fight by only one point, she raises an eyebrow, "It was a technicality," she says in her straight-talking way.
The event raised around 20k GBP for Cancer Research. While Klaudia acknowledges her fortune in not having been touched by cancer in her personal life, this was her opportunity to give back and to fight in her own ring, rising to a significant personal challenge. Setting challenges in both her personal and professional life are clearly what keep Klaudia ticking.
Certainly, her progression from Trainee 3D Systems Engineer to Systems Engineer was no accident. Klaudia rises to every challenge. The best evidence is how she has successfully leveraged a customer service background, international flair and a fighting work ethic to good effect, working with teams to push MODS Reality into the future.
Look out 2022 – and watch out MODS – Klaudia's ready for her TKO.
If you are interested in joining the MODS team and growing with us, check out our