Ai And Robotics in the Energy EPC Sector Requires a Powerful Prerequisite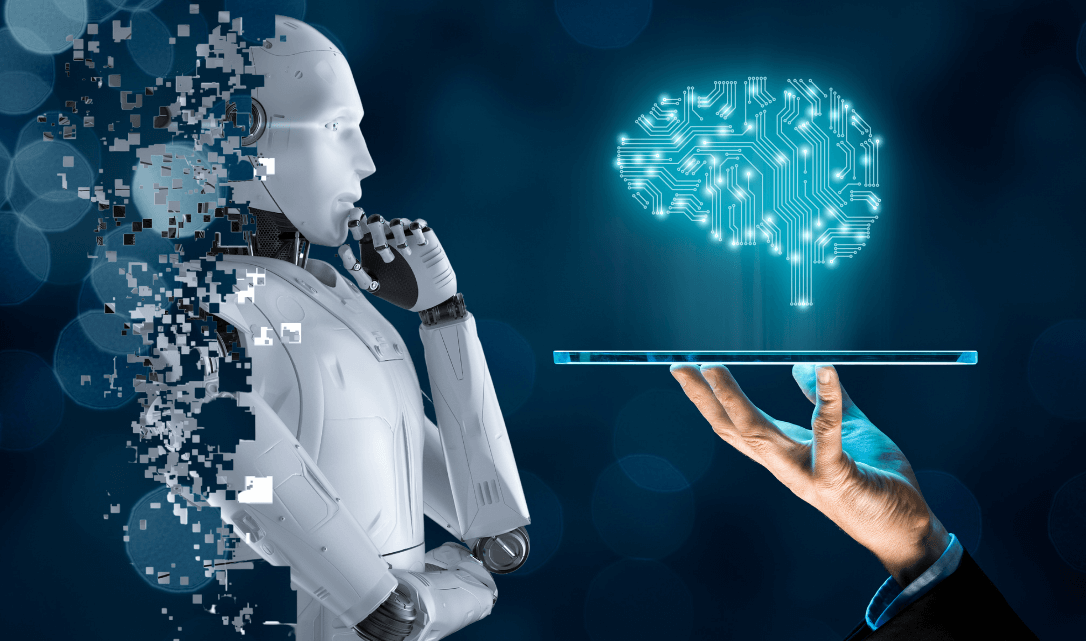 It is all about the input - yes, it is as simple as that. Without sufficient and appropriate data, no matter what plans you have regarding the implementation of Artificial intelligence or Robotics, there will be no resultant output – fact!
Experts in the field of Digital Transformation in the Energy sector are quick to stress that Artificial intelligence is only as smart as its data. A statement Kojima Kazuyuki, the person in charge for Advanced Work Packaging (AWP) and Digital Transformation for Oil and Gas projects at JGC, reiterates on a regular basis to colleagues and piers. The detail and lengthy preparation process Ai and robotic automation requires before integration into EPC work practices is rarely appreciated by those outside the process.
Easier Said Than Done
JGC is a Japanese Engineering, Procurement and Construction (EPC) organization who are specialists in the creation of Greenfield projects, and in particular, Megaprojects across the world. You would presume that harnessing the labor saving and processing power of robotics and Ai in such multi-million-dollar engineering projects would be of the highest priority, and it is! But as Kojima explains, it is 'easier said than done,' the planning and preparation phase is crucial for a successful outcome and for Engineering and Construction projects of the size JGC produces, it is no surprise to hear that time is the biggest factor.
"We have been looking at, and in many of our departments we are already using, some sort of artificial intelligence and robotics for quite some time now. In our EPC industry we absolutely can reap the rewards of digital transformation in our processes and in fact, we have made enormous strides using digital software solutions to manage and control our business especially in Work Packaging, Materials & Quality management, Commissioning, Progress control, all the way through to Handover.
What we require for transforming our engineering and construction tasks is a way to automate calculations and reduce physical interaction by EPC platform managing Activities. It's not just a money-saving goal but also a safety factor and if we can reduce the number of people in high-risk situations and reduce the human-error factor too, all the better.
Input, Activity, Output
To explain this a little more simply is to look at any job or task, let's call it an Activity. For all Activities, they need input, information in. And after the Activity has taken place, you'll achieve the result or output - Input, Activity, Output.

We are creating an automated data transfer system on our EPC platform, but we must ensure that there is sufficient and accurate data fed into the process to achieve the ultimate output desired. By using Ai and automation, complicated calculations are effortless, and humans are then free to concentrate on reviewing the output. This is the kind of platform we are working on, and we can link it to robotics or 3D printing, whatever we want.

Instead of having the results or information on physical paper, we will produce engineering output via datasets with attributed information, five-dimensional if required. But it doesn't stop there, we can tag and attribute this output and delay or schedule the distribution and size of the information. Having the ability to utilize this data in so many ways at each and every stage of design, planning, construction, and handover of a new facility is a very powerful tool. You not only have the ability to save time and money, but we can identify potential issues in advance giving us the time to make alternative adjustments for example. Material Management suddenly becomes a seamless process as we can ensure specific equipment or materials arrive 'just in time' and again, this mitigates any delays to scheduling. Overall quality, control and efficiency is suddenly much easier to monitor and manage."
Removing The Human Factor
The use of robotics within the Energy sector continues to expand from mobile, exploratory machines that monitor sub-sea level areas of offshore facilities to those with specialist cameras linked and operated from remote, safe locations. For EPC contractors, like JGC, research and trials are ongoing, with recent attention on the use of welding machines and smart factories. However, as Kojima explains, the underpinning factor is, again, the input:
"When you talk about robotics such as using a welding machine robot or perhaps using 3D printing, which is something we are using now to construct foundations, in order to use such robots, you still need to tell them how to do it via information or data input. This data package will contain several tags with dimensional and material specification information, and we feed this data to the 3D printing machine and then it can create whatever it was designed to do. But before the robot or machine can conduct the activity it's tasked to do, there has to be a digital footing or base. The engineering data must be presented in a digital format, if this initial step is not in place, you will continue to have a person working in front of the machine typing in or uploading data manually which defeats the purpose of automation and retains the possibility of human error. Yes, you are using a 3D printer, but you are using time and staff hours executing laborious tasks with a high-error factor.
Digitalize The Data
If the data already exists, why not use it? And if we have this data on paper, we must digitize these foundational processes to then be able to create datasets suitable for perhaps a construction engineering calculation tool or designing tool. We will only then have the available digital input which will allow the robot to successfully complete its activity or task without excessive human interaction.

We are actually in discussions with Smart factory EPC providers who design and produce these automated factories. In order to utilize them effectively, we need to provide them with, for example, welding processes with tolerance information by, of course, data. We also need to provide them with designs, schematic drawings, dimensional information by data format before the automation can begin. You do not want to have a person typing in information for every joint for hours, to then have the robot or automation work for a few minutes. We want to have those data sets ready to provide the automation to efficiently work, full time. That is the platform we are trying to create."
Digitalization of what were previously paper-based processes and information is well underway but with all this valuable data collected, storage is an equally key factor to consider. The Data Hub with the capability to share EPC information and the Data Box with the capacity to store those time-series data, is key to the success of automation. Kojima and team are re-building their data hub, an Engineering management system, especially designed to cope with the enormous amount of information that engineering activities require and produce.
"We have around 32,000 engineering data attributes. You can imagine the quantity of data you have to manage, especially in a big project. One part of our Mega-size project had approximately two million tags. That's two million tags, multiplied by each required attributes data with revision and add in the maturity of that data, well you can appreciate that we need a hub that can manage all of this. We have already set up our Construction management system (CMS) and we are in the process of renewing the older Procurement system. The next step is to make an Activity Management system platform to control the input, output, and our Engineering Work Packs for Engineering scope. We are in the process of centralizing information for our Engineering Management system so that the data flows. Our focus now is to start working effectively with engineering activities, aim for more automation and employment of Ai releasing our engineers to monitor, review and forecast.
One Time Input
Other industries, such as Architectural and Building contractors are much further ahead in terms of Platform design, automation and manufacture of individual components. They are doing what we are trying to achieve here with Plant construction, but we are still a long way behind the level they have accomplished already. It is not a case of purchasing a platform from one of the many vendors on the market, the system has to be supported by the people originating and creating the data."
JGC are experts in creating and constructing Greenfield projects of all sizes, not just Oil and Gas facilities or Petrochemical plants but across the whole spectrum of the Energy sector including Renewables. JGC started their digital transformation journey in 2015. Since then, Kojima and his team have revolutionized systems and processes using software solutions such as MODS Origin and continued the preparation for increased automation and use of Ai with the ultimate aim of a 'one time input' of data.
Kojima is confident that all their EPC digital platforms and data foundations will be fit for purpose and functional by 2025. JGC will gain the benefits of the years of planning and preparation of this crucial and most valuable 'digital input.' Harnessing the power of Ai and Robotic automation will only add to the boundless benefits Digital Transformation has to offer Energy Sector EPCs. And without a doubt allow them the ability to easily diversify into new business sectors fully equipped with all their digital platforms, processes and automations making them a formidable force for the future.
Digitalize your business with
.
Want to know more about digital transformation? Go check out our Digital transformation - everything you need to know.