Meet the CEO - Inside MODS Series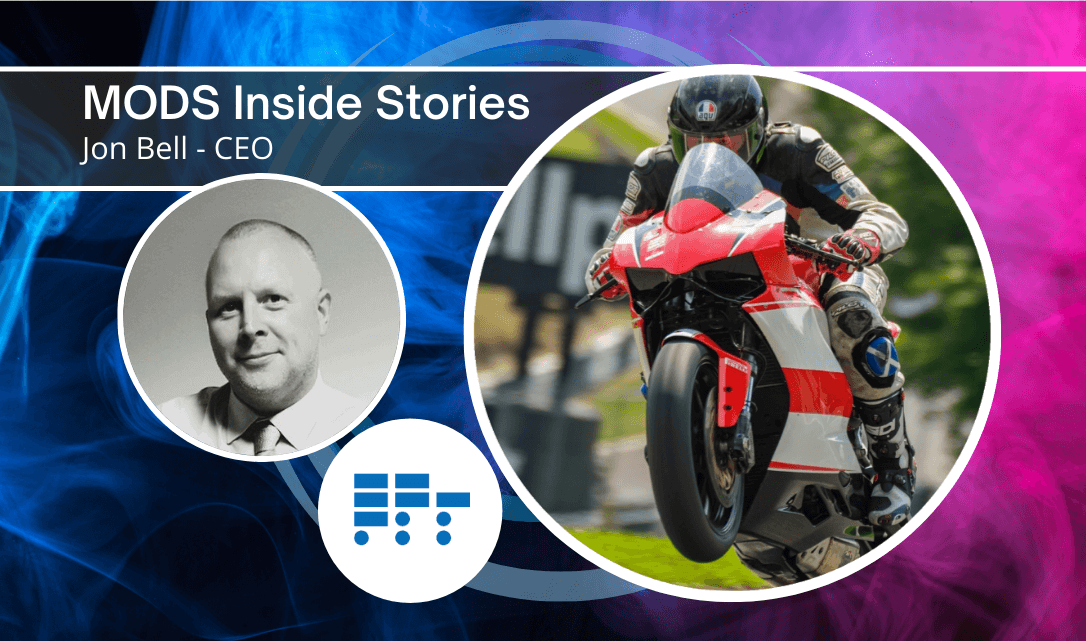 Jon Bell is our Chief Executive Officer, but he is also one of the founders of MODS. Back in 2002, Jon and his father, Keith, set up the company, initially offering Surveying services. This soon evolved to developing Software systems that would problem-solve many of the issues they had personally experienced in the Oil & Gas industry. 'Virtual Projects' was created and has, over the years, advanced and matured into what is now known as 'Connect'.
From heading Offshore at the age of 18, Jon's career has been extensive and filled with experiences from boiler-suited, hands-on Offshore work to Board room Executive. Jon has plenty of stories to tell about his adventures round the world, the projects he's worked on and the people he's met. He is a natural communicator, a skill that's served him well with understanding client's needs and translating them into Software systems critical to their market survival.
Jon is based in Newcastle, England but hails from Inverurie, Aberdeenshire, close to Aberdeen the Oil Capital of Scotland. Married with three young daughters, he is a family man and has very much made the most of the pandemic 'lockdown' periods working from home and staying close to his girls. Jon admits:
"I actually love being at home spending time with my family, watching the children grow up. We are a very sociable family and did, pre-pandemic, welcome friends and their families round, especially for my 'famed' barbeques which I think, is my only culinary specialty. Joking aside, as we're a Software company, I can work anywhere in the world with an internet connection, so the COVID restrictions haven't impacted my working regime much, except for international travel, and I get the bonus of being surrounded by my loved ones. And yes, I am completely outnumbered with so many girls in the house, however I do 'escape' to my office or the garage where I work on my bikes".
'Working on his bikes' is a slight understatement as Jon has a huge passion for motorbikes. He rides off-road across any terrain, enjoys track racing and maintains them himself…in his garage. Jon's race bikes are similar in looks but lower in performance to those seen on World Superbike races; his engine sizes range from 500 to 1100cc and can reach speeds of 180+ miles/hour.
Motorsport is definitely top of the list of hobbies Jon spends his spare time on. Wherever he is in the world, he will try and meet up with other like-minded motor-heads and hit the track.
"I am a little mad about bikes. I have three road bikes and I'm converting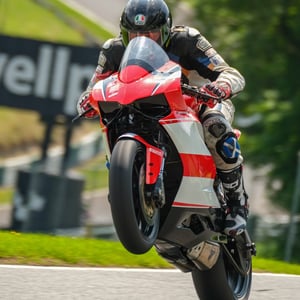 another into a race bike here at home. I also spent seven years in Houston, and there I joined CMRA, the Central Motorcycle Racing Association. It was through them that I earned my race license and managed to compete across Texas, Oklahoma and Louisiana which was absolutely brilliant fun. In fact, I still have dirt bikes and one race bike there, so I can still race when I travel for work or visit my friends.
Here in Newcastle, they do have a Club that does 'green laning', that's basically where they ride on un-sealed or tarmac-free lanes, up into the surrounding hills, so I hope to join them next year and get back out there". Rest assured, you won't find Jon cutting up the English motorways with his bike, as he says; 'I don't ride on roads much, either on a closed circuit or in the mud.
Although Jon is too modest to admit it, he is rather good at this high-speed and clearly dangerous pastime. Just like his time in the industry, Jon has spent years honing his skills and gaining experience across many different tracks and terrains. Building his bikes at home is very much the focus of his down-time after work and family and when asked what he does in the wintertime for fun; "Well I do like Snowboarding when I can't ride my bikes".
Jon might have speed-filled, adrenaline sports in his sights when it comes to treasured spare-time activities, but this man has a 90-strong workforce that's spread across the world to manage. It's a responsibility that he holds close to his heart and drives his focus towards ensuring MODS continues to be a success.
"It is rewarding helping our clients transform their companies with our Software. However, MODS is small in numbers, almost like a family really. We have a relaxed office culture that's proved to be a champion idea for our staff and although we are spread across the globe, I am very aware that they too have families, financial commitments and lives to lead. I feel responsible to them, our partners and stakeholders to ensure the future success of this company and make sure we continue to have jobs in the years to come. I have every confidence in our team and the services we are producing, seriously, we have some amazing ideas that are in the development phase and together with our new business partners, JGC, we certainly have the winning line in sight. There are exciting times ahead".
Already feeling like you are part of the team? Check out our
for open positions!