Meet Our CDO - Inside MODS Series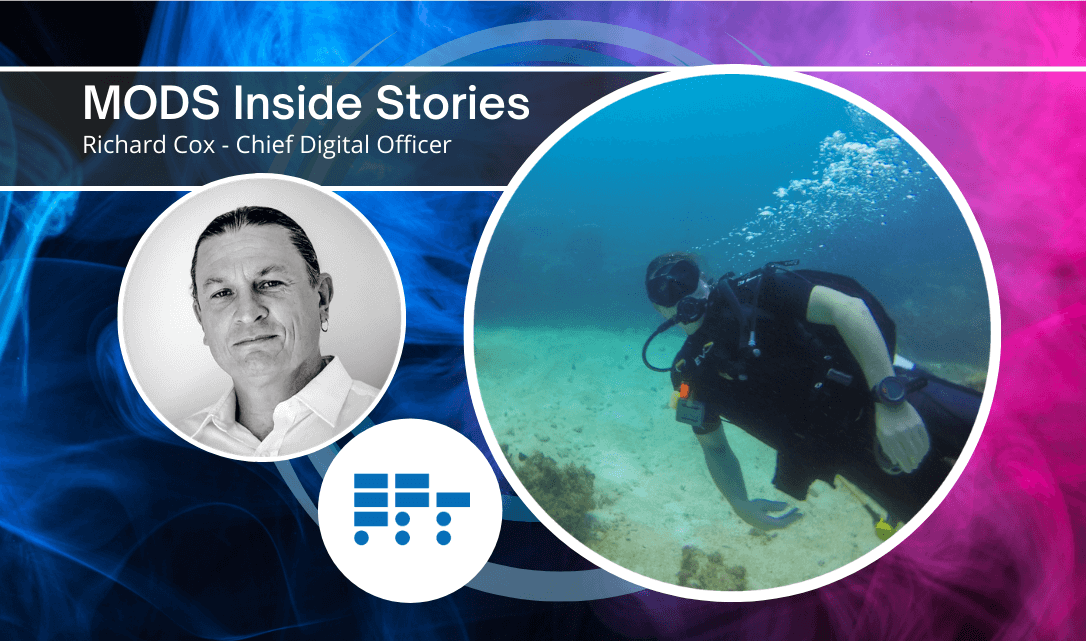 Our Chief Digital Officer, and all-round tech' mastermind is Richard Cox, an original member of team MODS. 'Rich', as he's usually known as, was born in Bristol, England but now calls the Caribbean island country of Jamaica home, where he has spent the past 22 years there with his wife and two daughters. "We fell in love with island life after a holiday there, it's actually a great place to bring up a family and the schooling system is excellent, so it made sense to us to set up home there. Luckily, I work from home, always have, as it doesn't make a difference to me where I am, so as long as I can connect with the internet, it's all good".
Rich first met CEO, Jon Bell back in 2004 when he was asked to write some Dimensional control software. "I actually went out to Norway to meet Jon and his father, Keith, who had just set up the company. Both Jon and Keith were working on a project and our first collaboration created the D2 CAD software. Then they had the idea to use 3D models to move process and that's really where it all started".
The rest, as they say, is history. Rich was the key to turning ideas into reality for Jon and father, Keith, who knew what the industry was lacking and desperately needed. "We created 'Visual projects' as the first piece of software out of many hours of bouncing ideas around, scratching of heads and crafting what was needed and what would work". Visual projects evolved over the years into 'Virtual Manager' and today it's metamorphosized into 'Connect'.
Rich is a 'boots on the ground' core programmer and no self-proclaimed 'Oil man'. This passion for all thing's computers started at the age of thirteen when he created his first piece of software. "That was my first commission for a local business who were looking to have some Apple software written. That's how it all started, and I got the bug form there really and basically have never stopped writing software".
When it came to learning about the Oil and Gas industry, Rich was a complete 'newbie' and needed an interpreter. "In two words, Jon Bell. I didn't really need to get involved too much in the intricacies of the Oil industry itself. Jon was my conduit really. We both work very well together. We both understand each other's strengths, weaknesses. Jon will come to me and translate from what the Oil industry needed into what I needed to know". Rich is quick to admit that he's still no great Oil expert, even after 15 years of working with MODS. "I wouldn't say I'm even 10% as knowledgeable as the guys that work for us. I basically let them tell me what they want, and we come up with a solution together from there".
Those solutions have been ground-breaking and it's thanks to his solid technical expertise, intuition and drive to create a program that works for everyone that has been Rich's most valuable talents.
"If I'm absolutely honest, we were doing what everyone's doing now, more than a decade ago. All of our data and all our information was web-based years ago. When we first got together, I'd already been developing a huge amount of web database sites anyway. Then we just went straight for the jugular really with the product that we put together and made everything web based. Certainly, to start with the software was based on a laptop or a desktop, but all the data was stored on a web server. Everyone was able to communicate with the same information across the world and, we were doing that 15 years ago".
The ability to communicate at all levels is definitely one of Rich's superpowers. MODS is a flourishing and growing company and although Rich modestly believes his knowledge about the Oil industry is minimal, it's evidently not the case. In the early years, CEO Jon Bell would be side by side on every new project however Rich prefers to engage with clients himself. "Obviously, Jon's there if I need him, and I know he'll jump in if needed. Now I deal directly with our guys at the coalface if you like. I work with our guys writing Work packs amongst other things. I have a direct connection with them. I don't go through anyone else as I find, unless you speak to the 'horse's mouth', you don't really get the full picture. I have to speak to directly to understand the challenges and what's needed". It's a strategy that's paid off for Rich and his technical team. Collaboration with the clients ensures the end product is fit for purpose; software that is efficient, easy to use and saves time and money.
The COVID pandemic has changed the whole world in relation to its workplace with accessibility being more crucial than ever. Rich believes that MODS' original decision to store all data on a webserver has given them the advantage. "That's been a real selling point for us. The fact that everyone's working from home and all the data's live, so there's that information and communication that's there all the time for them. I think it's going to be difficult to understand where we go or what happens when we come out of the whole COVID crisis but, I believe there's going to be a lot that won't go back to as it was.
The good old days of 'get the oil out of the ground no matter what' are over, I think the whole attitude of the industry has changed".
Change is also on the horizon for Rich's family as his girls move to Europe for University leaving behind a rather empty house in Jamaica. When asked how home life is going to change for him, Rich gave an animated and hobby related response. "I like to dive the reefs and wrecks around Jamaica, it's something I've done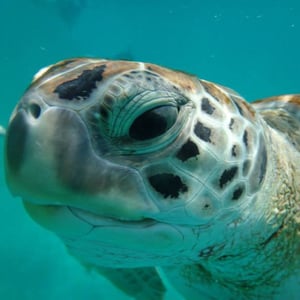 with my daughters from an early age. The crystal-clear waters and sea life is just fascinating. And when we are not diving; we like to go walking as a family or with friends. Apart from our home being incredibly quiet, we will miss doing fun things together as a family, I suppose that's something to look forward to during the holidays". Working with his MODS colleagues over the years has also developed another joint passion. "MODS, if you didn't know, is very much a motorcycle company. A lot of people who work here love bikes, so when we do get together in the same country, we go on track days racing motorcycles when we can. It's brilliant fun and something we all look forward to doing again very soon".
Follow on LinkedIn – Rich & MODS
You want to join the team? Check out our
for open positions.