Overcoming Challenges in the Oil and Gas Industry: Ensuring Uninterrupted Flow of Information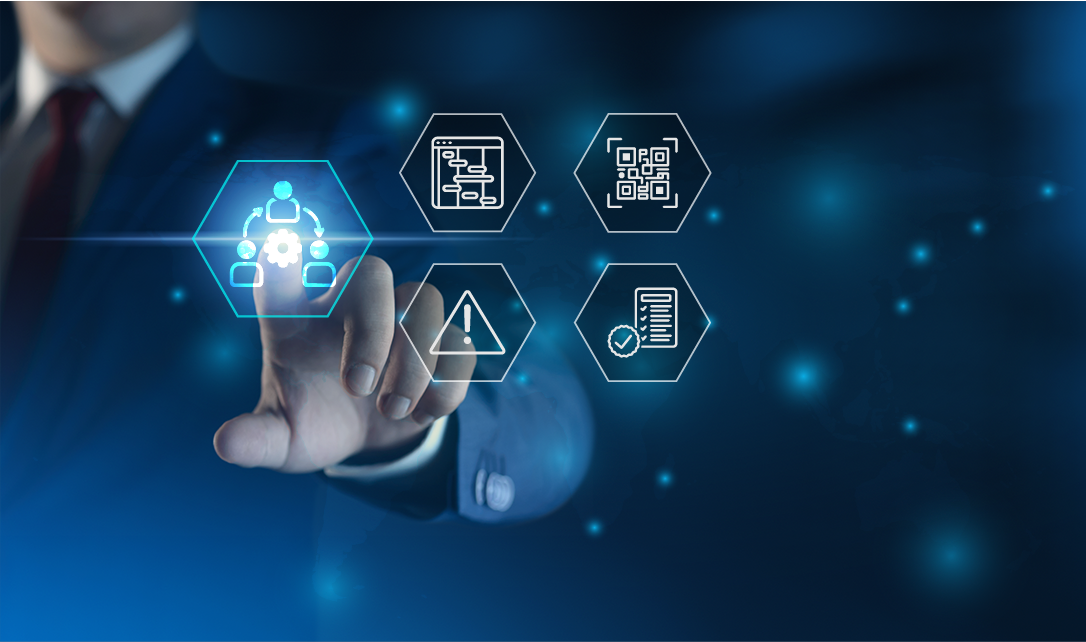 This is the fourth blog in our five-part series about challenges in the oil and gas industry, wherein we tackle the following five problems facing EPC operational efficiency:
Ensuring uninterrupted flow of information.
Capital project execution and asset maintenance projects require handoffs from contractors to owner-operators. Handing over project and/or asset information in a manner that is complete, accurate and efficient is a universal challenge in successful project execution.
To do this successfully, it's essential to ensure the uninterrupted flow of information from one project phase to another, through to handover. This blog addresses this significant challenge facing oil and gas as well as other industrial construction projects:
The Problem: Ensuring Uninterrupted Flow of Information
With different teams and personnel responsible for the various project aspects – engineering design versus materials logistics, for example – it's easy for essential information to not transfer between disciplines.
The same goes for each and every project phase from construction to commissioning to handover. Ensuring updated project status, asset specifications and archival information accurately and completely conveys from one phase to the next is riddled with pinch points under traditional management systems.
During construction, commissioning and handover, the aim is to have 100 percent control of all project components throughout the full project lifecycle. Continuity of information, or lack thereof as is more often the case, poses one of the biggest headaches for EPC contractors and owner-operators, particularly during completions and handovers.
Interrupted flow of information, which is what happens when using paper-based systems and manual processes, makes accessing updated, accurate and comprehensive project details extremely difficult. This impedes decision making. It compromises timeline, budget and even increases occupational health and safety risk.
Without a centralized system to rely on as a one-stop shop for information and updates, the burden shifts to employees. Time is a limited resource, and running around collating information by request, piecing together details from various project components, draws resources away from the tasks at hand.
Information flows, when mismanaged, impede efficiency, budget and overall project success. It is imperative that information flows transparently, accurately and completely between project components and throughout all phases.

The Solution: Seamless Communication Between Project Disciplines and Phases Through to Handover
Eliminating the use of siloed systems, of which paper systems and those relying on manual data entry are, would open communication channels. The free flow of information like water through a piping network enables smooth and successful project execution by giving all stakeholders access to all information, regardless as to their location relative to the physical project.
What Are Completions?
Completions refers to the final project phase wherein the EPC contractor hands the facility and/or asset(s) over to the owner-operator. It's not as simple as walking away from completed, tested and commissioned works, however, because archival project information must be passed along as well.
Owner-operators require comprehensive records, from specifications to testing to compliance, which creates a notorious headache for contractors who scramble to piece together relevant information.
Digital software solutions, including specialized Completions and Handover options, exist on the Cloud, which means that real-time project information is accessible for anyone, anywhere with internet access.
Flexible search and navigation options cater to users through such web-based solutions. Materials, components and jobs can be quickly identified by things such as location, tags, item numbers, technical data and current status.
All project and asset information are easily updated, shared, and accessed instantaneously from anywhere in the world using any common web browser.
Web-based software designed to minimize the person-hours required to setup and maintain execution schedules. The time savings means that personnel can shift their focus where it belongs: safety, performance and efficiency.
The Bottom Line: Integrative Digital Solutions Unite Project Information for Successful Completions
The key to successful digital transformation for EPC contractors working on complex capital projects rests in information management. Centralization is key. As is cross-functionality and integration to ensure that information flows uninterrupted and is transparent, accurate, complete and real-time.
Prior to being able to reap the rewards of specialized software solutions, digital transformation must first be embraced and enacted. Digital transformation is the elimination of both paper and overly simplistic siloed software that lacks in latitude and cross-functionality, replacing them with fully digital systems.
Choosing digital partners who can provide customizable solutions ease the hurdle into digital transformation. Optimally, new digital systems integrate with existing systems and have cross-functional capabilities, ensuring that information can flow from sector to sector and from phase to phase. This makes for as painless a digital transformation journey as possible, ensuring that the many benefits are realized as readily as possible.
However, a cultural shift is required to achieve the numerous benefits of going digital. Transforming mindsets is as important as transitioning systems and ways of working. When hand in hand with the right digital partner, software solutions integrate with existing methods and processes, allowing for a stepwise approach into one's digital transformation journey.
Ensuring the uninterrupted flow of information throughout construction execution and other capital projects or asset maintenance generates a positive feedback loop, addressing other major problems such as:
To conclude this series, we discuss the final challenge facing EPC contractors and owner-operators working in Oil and Gas and other industrial contexts: Keeping an eye on the whole project with accurate information.
Are you interested in integrating digital solutions in your organization? Contact us and talk with our
for more information.