Partners with matching values – GIS and MODS make a good team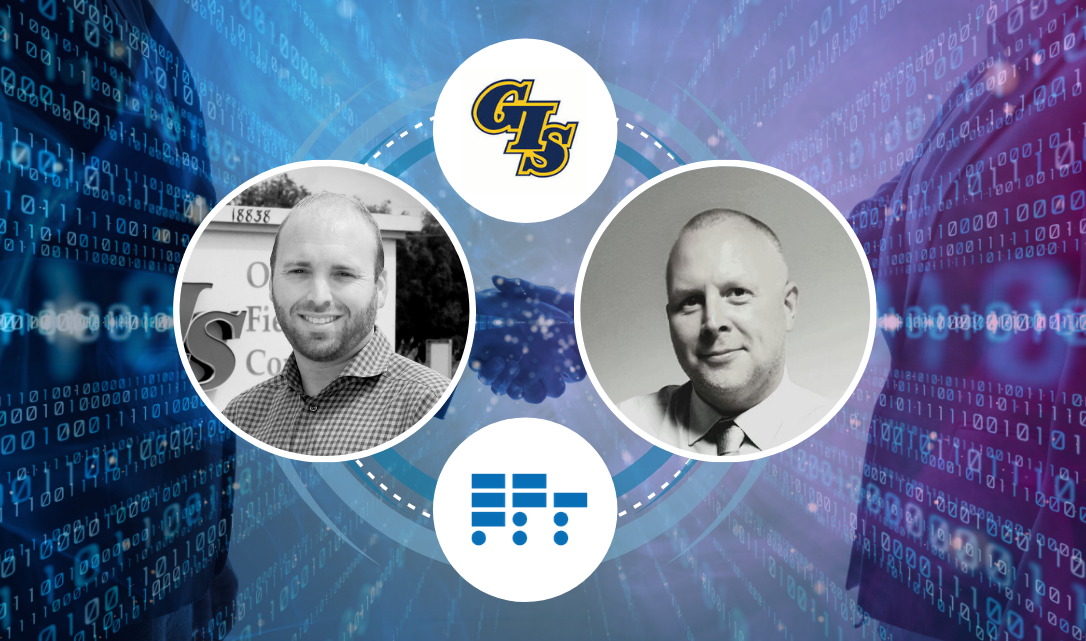 Interview with Jon Bell, CEO MODS & Mark Pregeant Jr., President GIS
It's often said that 'fate determines who enters your life, but actions decide who stays'. This could never be more true for the now, mature partnership, between MODS and Grand Isle Shipyard (GIS). A chance meeting through common Energy associates brought together one British software company and one of America's most trusted EPC/EPCM services provider serving the energy, power, and industrial sectors. in the Gulf of Mexico.
Jon Bell is MODS' CEO and a Founder of the company. While working in the United States in support of a project with petrochemical giant, BP. Jon remembers: "I think it was back in 2012 that we were asked to implement some of our MODS' tools at the 'Mad Dog' Rig replacement project. I ended up working quite closely with the GIS team who were also involved in the assignment".
GIS President is Mark Pregeant Jr. who recalls his colleagues being rather animated about the technology they saw on the project. "One of my senior guys working on the Rig repair were the first to say, 'this man (Jon) has some really good stuff from a technology standpoint, especially in Materials management and Dimensional control – you really need to take a look at it'. So that sparked the conversations between Jon, our fathers who were working with the businesses at the time and myself".
GIS is a family-owned organization since its establishment back in 1948. Company Offices are in Louisiana and a number of other states, so it won't be a surprise to hear that traditional values associated to Southern gentlemen are very much treasured when it comes to doing business. Mark openly agrees: "We're not the big boys who typically stand behind lawyers, we'd much rather look somebody in the eye and start with a handshake, we want to know who we're getting into business with. Although that's much tougher nowadays, that's how we started our relationship with Jon and MODS. Over the years, we've changed directions, adjusted our partnership but it's been fair and suited both parties. From this solid partnership, we have seen commercial growth, been successful and had some fun along the way". Jon is quick to add that alignment with GIS was the first big organization MODS had partnered with: "There was that element of uncertainty of, are they going to dominate who we are and change the direction of the company – our fundamental ethos. It couldn't have been better, as Mark said, we are both businesses that like to initially deal directly, we have similar family values, and both our companies value our staff and their contribution, we both knew we could harness digitalization and make a difference in the Energy sector. GIS put us in a great place when we did start talking to larger businesses such as JGC".
A partnership was formed in 2013 to drive transformation with technology, one that has only progressed and continues to develop to this day. Mark admits: "At the time, we knew technology was getting introduced into our work but overall, the oil and gas upstream industry, particularly in the Gulf of Mexico, was definitely very behind or dated, especially compared to perhaps the North Sea facilities. Teaming up with MODS helped us really understand where we could see the synergies and opportunities within our services. We became extremely interested in the, Advanced digital Work Packs, Materials module, Dimensional control, but the way MODS introduced Progress tracking in 3D was something none of our competitors had at that time and gave us a competitive edge".
Hindsight would have been a wonderful gift in those initial years as GIS utilized the MODS software solutions strictly in a project-by-project basis without fully embracing the potential benefits digital transformation gives. "I think we would really have revolutionized the company and been so much further ahead of our competition if we had just started the journey of embedding the technology into GIS as an overall way of doing business". Regrets aside, Mark, in his role as President of the company, certainly made up for lost time recently rolling out initiatives to embed MODS tech' into ERP systems and beyond.
Jon is familiar with the scenario Mark describes, introducing technology to facilities where truly little existed before, is most likely going to be a slow-starting evolution. "It was definitely a step-change for the whole industry in the Gulf of Mexico, both on the Shelf and Deep water" says Jon. "Some organizations had been using the same processes for the past 20 to 30 years. Changing the mentality, we thought, was going to be a hurdle but the teams in the Gulf of Mexico picked it up really quickly, as now, as the software systems are being rolled out and people are using it, the feedback is really positive. They're seeing the time and cost savings to their day-to-day activities and this is seen in all areas such as Australia and the North Sea". Jon is strong in his beliefs that once Senior Management understand the benefits and adopt the tools, just like Mark did, there's acceptance and buy-in at all levels.
The chance encounter as project colleagues has led to a fruitful partnership thanks to MODS delivering on all aspects of their collaboration. Clarity in business and in actions has been the invisible glue that has bonded the two companies together for nearly a decade. Mark is adamant that no matter if it's project teams, internal or external to the client, confidence is key: "When it came to finished materials, progress tracking, there was always a transparency issue between us and the client, MODS software really opened this up for us, gave real-time confidence that jobs were moving forward. We all want progress, we need to know the schedule of dates, materials and be 100% transparent. Our clients really value the opening up of that and not losing on materials amongst other things".
GIS has embraced the MODS joint venture to the point of sharing office space with their assigned MODS associates. Management styles and company philosophies are consistent, and any challenges are quickly resolved across the table. The future is certainly bright for the Energy sector predicts Mark: "MODS has brought a lot of unique ideas and their technology is helping us here at GIS develop some new service lines especially in Commissioning, Joint integrity, Leak testing and Torquing to name just a few. The pandemic has proved that technology and connectivity is vital and that's helped us push things forward. MODS have been invaluable to us becoming the Turnkey service provider we are today and that's only going to get better as we evolve together into different industries and countries".
If you are interested in how your company can partner with MODS please
.
And if you are interested in GIS services, check out their website.