Digitalization in the Oil and Gas Industry: Can It Save Your Workforce?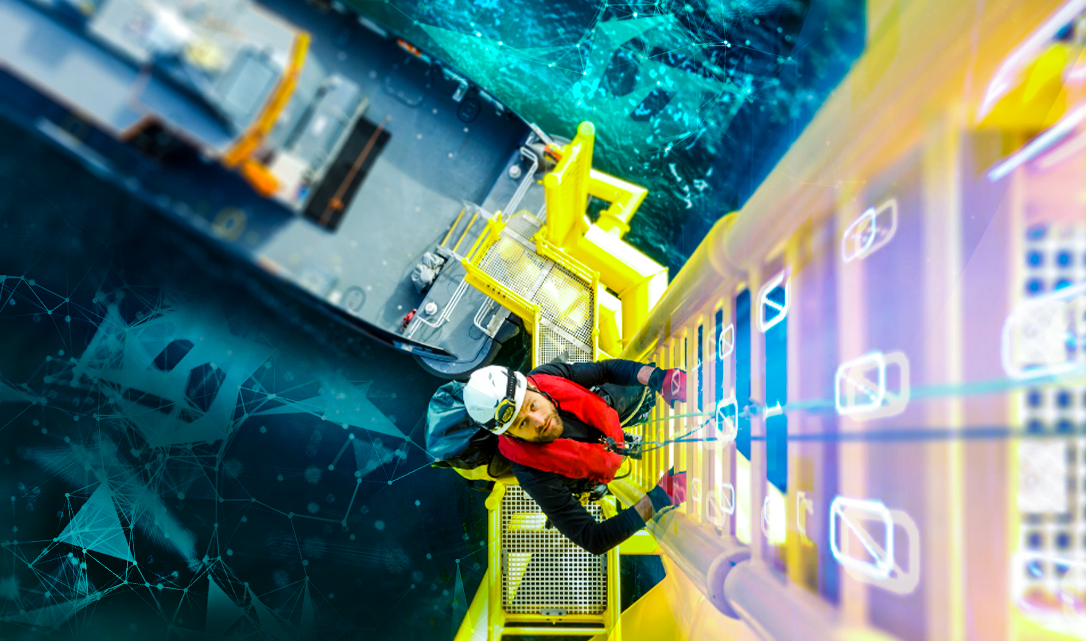 When people think of digitalization, there may be fear – whether legitimate or not – of computers taking jobs away from humans. As a child of the 80s, movies like Short Circuit instilled the opposite sentiment: technology can be our friend. Might it then be possible that the inverse is true, that digitalization could save your workforce?
Employment Trends in Oil, Gas and Chemicals
The United States Oil, Gas and Chemicals (US OG&C) industry is a significant employer, boasting a workforce of around 1.5 million. Yet employment trends can be unstable and often volatile in the face of fluctuating oil prices and other shocks.
In response to the COVID-19 pandemic, for example, over 100,000 workers – seven percent of the US OG&C workforce – lost their jobs over a six-month period.
This isn't anomalous. When oil prices collapsed in 2014, it triggered a forced exodus of 200,000 employees; nearly twice as many jobs lost as in the previous example.
Even in times of relative stability, the threat of unemployment looms for employees, as their employers dance with a myriad of stimuli governing the natural resources business landscape. This negatively impacts the retention of younger employees, as well as to the recruitment of a future workforce.
An aging workforce is consistently identified as a top-five barrier for growth of oil and gas (O&G) businesses.
Particularly in these uncertain times, common sense would argue that younger employees value stability in their workplaces to support desired lifestyles and families. The volatile O&G employment trends are a deterrent and, notably, well over half of US O&G workers are concerned about job security.
Can digitalization help reverse or at least soften these employment trends?
What is Digitalization?
Digitalization is the meaningful use of digital data.
Not to be confused with digitization, which is simply the conversion of things like documents and images into digital form, digitalization synthesizes masses of piecemeal data into a comprehensive picture. This gives users knowledge of assets, systems or processes, remotely accessible through computers or handheld devices.
Digital Maturity in Oil & Gas
Out of seventeen heavy-asset industries, the O&G industry ranks the lowest on the digital maturity scale, scoring only 1.3 out of 10.
Interestingly, most of the cost-cutting and efficiency measures taken in response to the previously-mentioned 2014 market downturn became permanent – these were changes that largely revolved around digitalization.
Despite the massive potential and burgeoning interest, the industry's digital advancement remains in its infancy.
The O&G appetite does exist for increased digitalization. Research shows that Artificial Intelligence (AI) and data specialists are the most in-demand workers in the North American O&G industry, and the second most globally.
This confirms an industry in transition, one in training pants readying himself for big boy undies. Perhaps it's time for a cultural shift that metabolizes fear of digital transition into opportunity.
Taking cues from the industry's 2014 response, the COVID-19 recovery era – which we're in the early stages of – is the prime opportunity to pivot O&G into the next phase of digital maturity.
Industrial Health and Safety in Oil and Gas
US OG&C employment is not only unstable but also unsafe. It's not a pretty thing to talk about, but the reality is that despite best efforts to prioritize health and safety, the industry experiences seven times more deaths than in other sectors.
The US Center for Disease Control, CDC, identified the leading fatality hazards as transportation and contact injuries.
Employees working long and irregular hours make for distracted and fatigued drivers. This contributes to the forty percent of industry deaths that are transportation-related.
Contact-injury-related deaths, as one would guess, largely stem from the dynamic and changeable environment of O&G sites: heavy-plant equipment, moving parts, high-pressure systems, cables and cranes overhead…the list of physical hazards goes on.
How Can Digitalization Save Your Workforce?
Increased digitalization would literally be a lifesaver in the O&G sector.
Industrial SaaS companies offer digitalization through a myriad of software tools that, for example, would allow employees to view and understand recent or real-time facility conditions before embarking on physical tasks.
Things like remote visualization, virtual inspections and predictive maintenance, for example, offer workplace flexibility and risk avoidance.
Steps towards digital maturity using these sorts of virtual tools remove the guesswork around potential contact hazards that weren't there previously. Furthermore, fatigue would be minimized through remote and, hence, flexible working options.
In 2020, flex working was available to fewer than one percent of OG&C employees. Surely this has increased somewhat in the face of the lingering COVID-19 pandemic, but not enough.
Job flexibility as the de facto standard would both retain and attract younger talent. And industrial data visualization software would keep those employees safe.
Digitalization both reflects and fosters a people-first, safety-first culture. One that also allows for the easy exchange of information between departments, combating silo-building and improving camaraderie and work culture.
Aside from growing pains associated with any sort of institutional change, digital transformation seems a wholly beneficial solution.
Overcoming Transformation Barriers Towards Digital Maturity in O&G
The three top digital transformation barriers in O&G are:
lack of knowledge sharing
digital training
digital talent
Industrial SaaS companies are poised to help tackle the prior two obstacles.
Regarding the third barrier, once there is a commitment or at least a vision to get things like 3D visualizations and asset landscape software in place – promising an increase in remote, flexible and safe working – the digital talent will follow.
It's a positive feedback loop. One reinforced by yet another 80s classic: build it and they will come. Digitalization is a transformational lever waiting to propel O&G into the future as a desirable people-first employment sector.
It certainly won't insulate employees from industry shocks, but increased digital maturity will enhance industrial employment, leading to a more stable, safer and happier workforce.
Want to know more about digital transformation? Go check out our Digital transformation - everything you need to know.
Ensure the safety of your workforce.
and get more information from our specialists.