In the Palm of Your Hand: The Power of Tablets in the Energy Sector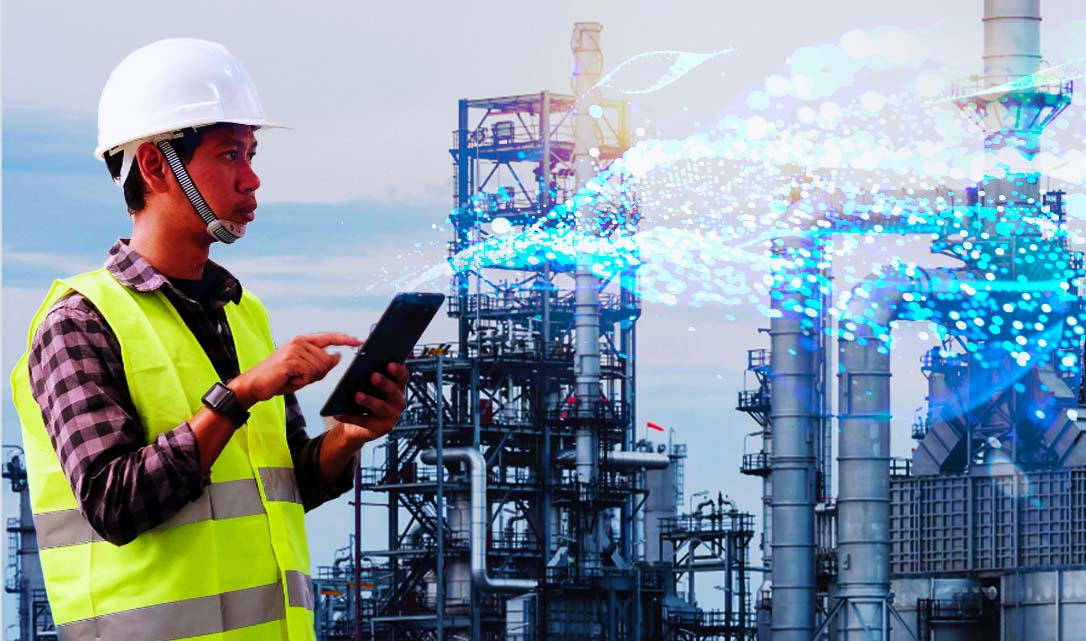 We all have them. Our children obsess over them. From video-calling to home-schooling to game-playing, the ubiquitous tablet has introduced an enormous amount of flexibility, ease and enjoyment into our lives.
Industrial-grade tablets, however, are not your kids' devices. Superheroes of the tablet world, they enable paperless technologies because they are built to withstand harsh conditions, passing even the highest military standards.
Why Are Industrial Tablets Important?
Energy sector companies – to remain competitive – must power into the future through digitalization, cutting paper out of the process.
To succeed, digital technology needs to be accessible in a range of environments – from onshore plants to offshore construction and beyond. Only then will the benefits of reducing costs and carbon emissions, as well as enhancing safety through be fully realized.
While software solutions are the brains driving digitalization in industrial sectors, hardware solutions – like handheld devices – are the bodies that enable these paper-saving technologies. Industrial tablets are the hardware solution enabling effective digital transformation in the energy sector.
What Is Digital Transformation?
Digitalization, or digital transformation, is the adoption of digital technology that, in simple terms, replaces paper-based systems and processes with digital ones.
In practical terms, digitalization can be as rudimentary as scanning hard-copy documents and specifications into digital form, where it is stored as and accessed through a database using a computer or handheld device.
It can be as complex as the move towards Artificial Intelligence (AI), wherein things like predictive maintenance or asset inspections would be triggered or even performed by a digital system without human interference.
It can also refer to the continuous improvement of existing digital systems, replacing old or outdated technological solutions with newer ones.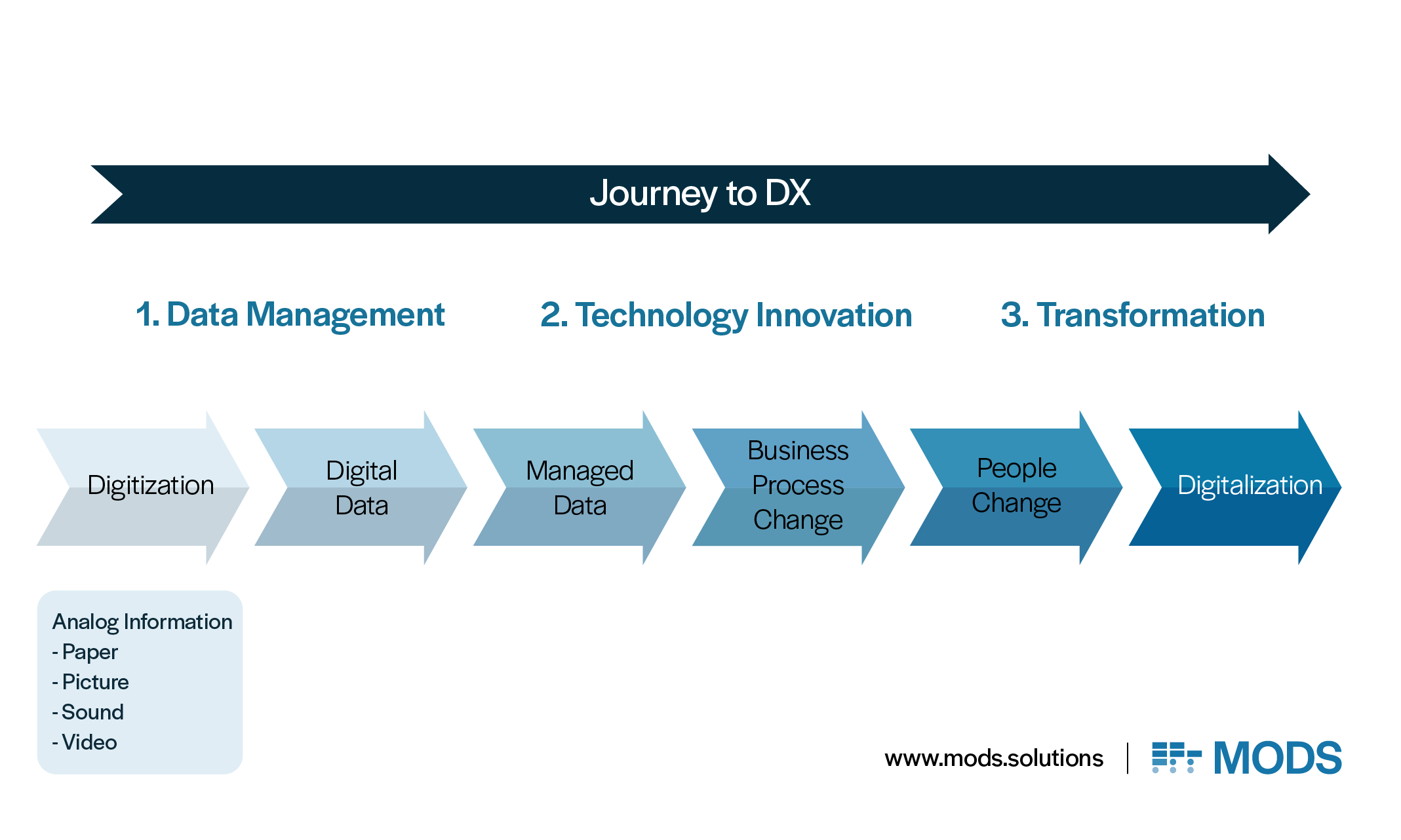 Digital transformation promises industrial users a plethora of time, cost and safety benefits. But unless the nuts and bolts of this transformation – digital software solutions – make it into the hands of onsite and remote workers, then paper-based processes will continue to dominate.
It is through mobile hardware solutions, like industrial tablets, that both the operational and paperless benefits of digital transformation will be harnessed.
Industrial Tablets: An Explosion-Proof Investment
Oil and gas is lagging with regard to industrial digital maturity. One barrier to adopting digitalization in the energy sector is the worry that handheld devices could ignite combustible or flammable materials onsite. When a device is not fit for purpose, this is a legitimate concern.
For tablets to deliver a myriad of digital solutions to onsite workers, and to keep them safe in industrial settings, the device itself must be safe. Advances in industrial tablets ensure that these devices are indeed compliant, meeting operational and regulatory specifications in the oil and gas industry. Being both flame and explosion-proof top the list in many industrial contexts.
Accrediting bodies ATEX (accepted in the European Union) and IECEx (accepted globally) certify equipment, including handhelds, for use in hazardous environments. As of January 2022, UKCA product certification will replace ATEX in the UK.
In the United States, compliance with MIL-STD-810G may also apply to industrial-use tablets. Devices specified with this US-military standard have demonstrated the ability to withstand twenty-nine shock-related tests, from temperature to gunfire.
Certainly, tablets with explosion-proof specs warrant a higher price tag than those built for consumer use. However, when considered over a five-year period, the cost of ownership of industrial tablets is actually fifty percent less than consumer devices owing to reduced device fail rates, downtime and maintenance.
The industrial tablet market is wide-ranging and suitable for a host of complex environments. Once safety-compliance is assured, it's their user-friendly features that allow onsite workers to end their reliance on paper, minimizing both human error and waste.
Industrial Tablets Deliver Digitalization to the Energy Sector
Enabling data-driven mobile solutions, industrial tablets bring digitalization to both onsite workers and remote managers – alleviating their stress, not adding to it.
These hardware solutions connect people to a shared source of information. Portable and rugged, industrial tablets are now as easy for onsite workers as for their office counterparts, streamlining communications and rendering paper processes obsolete.
Portability
Fortunately, good things really do come in small packages. Portability is an obvious feature, particularly for multiple users moving around in industrial settings who may need to share the same device.
Provided the tablets are compliant and fit for purpose, they even protect energy-sector workers from the top onsite fatality hazards by introducing things like remote visualizations and remote asset inspections. Tablets also facilitate walkthroughs or other onsite validation checks.
Device portability enables software features advantageous to onsite workers, including those used in materials management like barcode scanning and radio-frequency identification (RFID) scanning.
User-Friendliness
Screen displays are designed to be easily read even under direct sunlight and can even be used by workers wearing gloves. These are not precious devices – workers don't need to fret about dropping or getting foreign substances on them.
Purpose-built to meet all required safety standards, the ruggedness rating (semi-rugged, fully-rugged, ultra-rugged) is dictated by technical specifications that include:
Temperature tolerance;
Ability to operate in environments with particulate matter or other contaminants such as oil, grease or dust;
Ingress Protection (IP) rating, which is the extent to which the device's electronics are protected from solids and liquids;
Advancing Digital Transformation Through Hardware-Software Partnerships
Industrial-grade tablets rely on specialized software solutions to inject innovation into and optimize efficiency of operations, while saving paper.
Whether it's 3D visualizations of offshore oil rig operations or onshore construction management requiring seamless cooperation between onsite and offsite workers, industrial tablets deliver the power of digital software solutions to the palm of your hand.
Handheld devices have rewired our brains and revolutionized our lives. Plus, handhelds enable a paperless environment, limiting both time and environmental waste. Leave the cat videos for your home tablet – it's the industrial variety that's poised to propel the energy sector into the future.
If you are interested in implementing handheld technology into your organization, feel free to
for consultation.